There are several scuba diving sites in Cancun and they have always been "dream destination" for many divers in the world.
And.. Here are the three most well-known scuba diving sites near Cancun.
Cenote
Cozmel Island
MUSA(Museo Subacuático de Arte, Underwater Museum of Art)
These are the best diving sites that every diver wishes to dive someday in their lives.
Let's check out the details of these three spots!
1. CENOTE.. offers the best cavern dive in the world!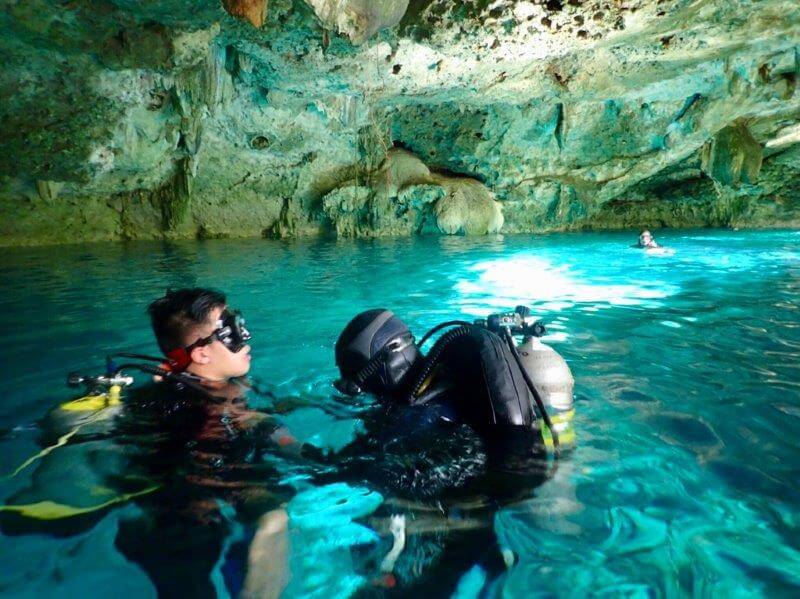 If you are a diver and you are in Cancun, you can't just go home without visiting at least one cenote.
Cenote is breathtakingly beautiful when a sunshine comes into the water. It looks like a blue northern light suddenly appearing in the water.
You can also enjoy the adventure among huge limestone caves in the water as you go deeper in Cenote.
The experiences the cenote offers to divers is and so unique and amazing that every single diver would LOVE it!!
It's definitely something that you can only experience in Yucatan peninsula.
If you want to explore cenote, you need to know..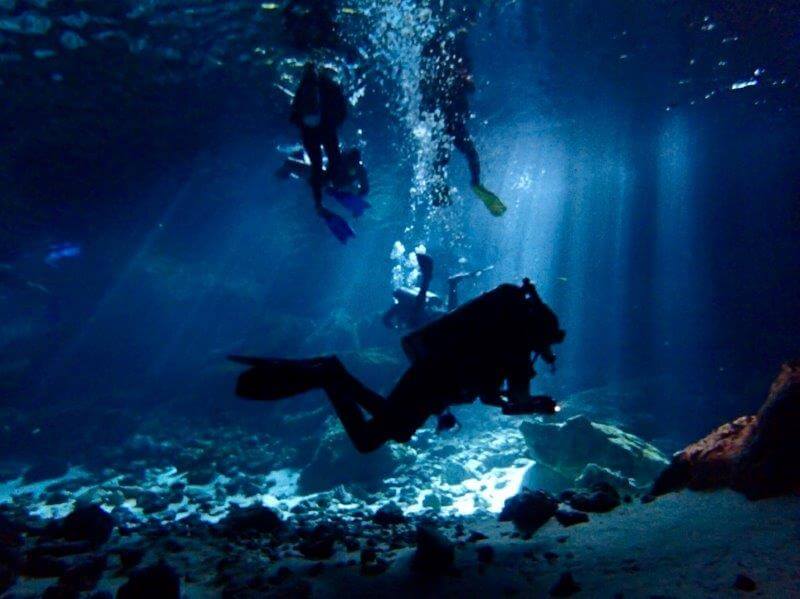 Cenote is for adventure lovers, cave lovers, and dark lovers.
If you have phobias to dark or narrow space, maybe cenote diving is not for you..It is VERY DARK and often you have to go through narrow spaces.
You also have to get used to semi-dry dive suits as it feels quite different from wet-suits. It also needs to be noted that some parts of cenote is with salt water and other is with fresh water.
You have to be ready to any situations that canote offers! That's why normally dive shop asks you to have a enough experience as a diver.
If you want to participate cenote diving, you must have following licence and experience.
Open water diving licence card (c-card)
Dive experience of more than 15 times
2. Cozmel Island.. is a paradise of rare endemic species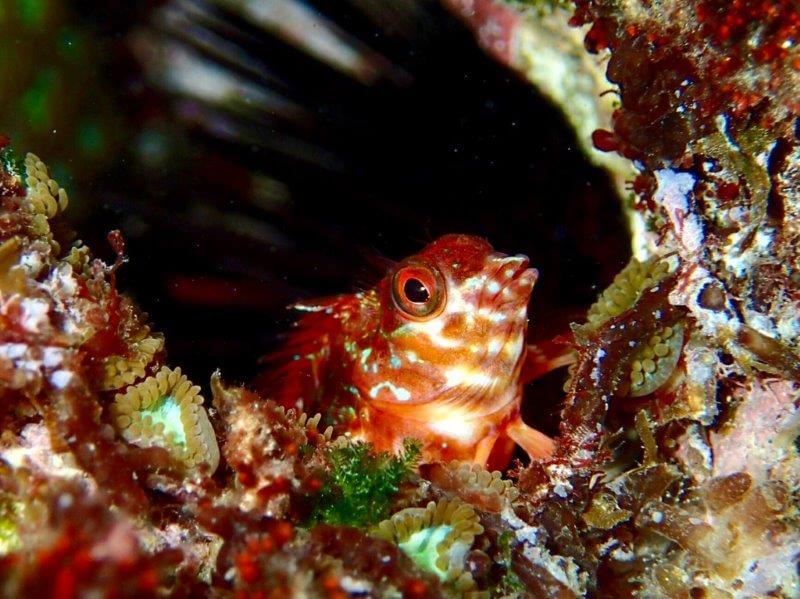 Isla de Cozmel, or Cozmel Island, is a coral reef island where people can visit by speed ferry from Playa del Carmen.
The area around Cozmel Island is designated as a national park, and this area is FULL of rare endemic species! There are the fishes you can only see at Cozmel.
The visibility is also amazing here. Sometimes it goes over 60m+, and the average is from 30 to 50m..while usually it's said 20m is great enough.
There are many divers coming from all over the world to Cancun, only to dive at Cosmel Island. It is definitely one of the best places on the Earth to dive!!
If you want to dive at Cozmel, you need to know..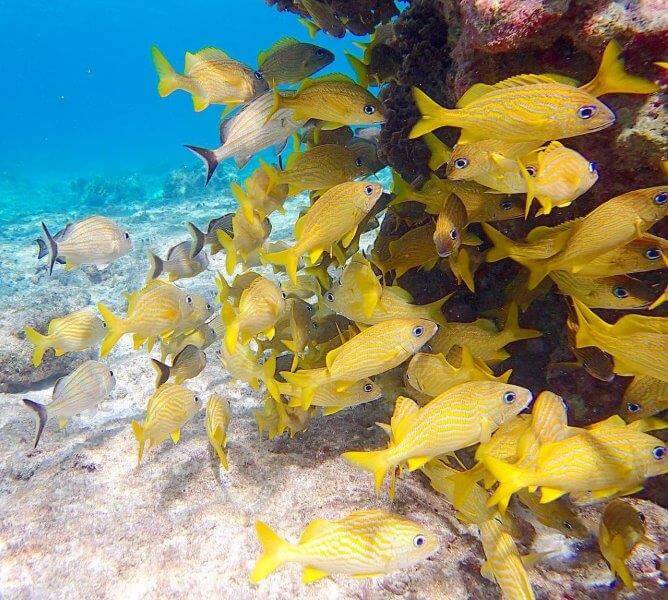 This place is a heaven for fish lovers!!! And it is easy diving. The current is not so strong and the depth wouldn't be so deep.
Also, it is so much fun to spot giant lobsters, which you can always find under the huge rocks and corals.
The fishing is prohibited around this area, and lobsters can grow as huge as they want to in the national park!
3. MUSA.. the strangest scene you have ever seen underwater.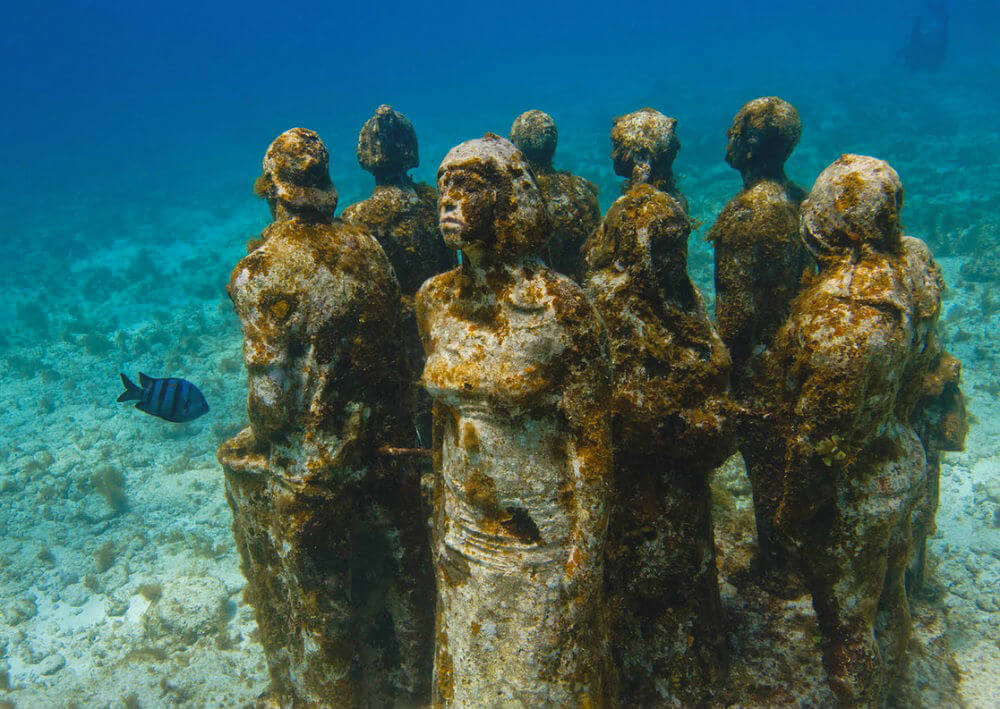 MUSA(Museo Subacuático de Arte, Underwater Museum of Art)is located near Isla Mujeres and you can only reach there by special snorkeling or diving tour.
It's literary like a museum full of unique statues made of the special material to grow more coral reefs. So it's part of nature conservation in Cancun.
The depth is about 10m and not so deep. It's better go by scuba diving tour because the statues will be a bit too far by snorkeling.
If you want to visit MUSA by snorkeling, I recommend going to the another MUSA, the south coral reef area of Cancun Hotel Zone. Over there, you can see some statues underwater with depth of only 1-3m.
MUSA is a good site for refreshing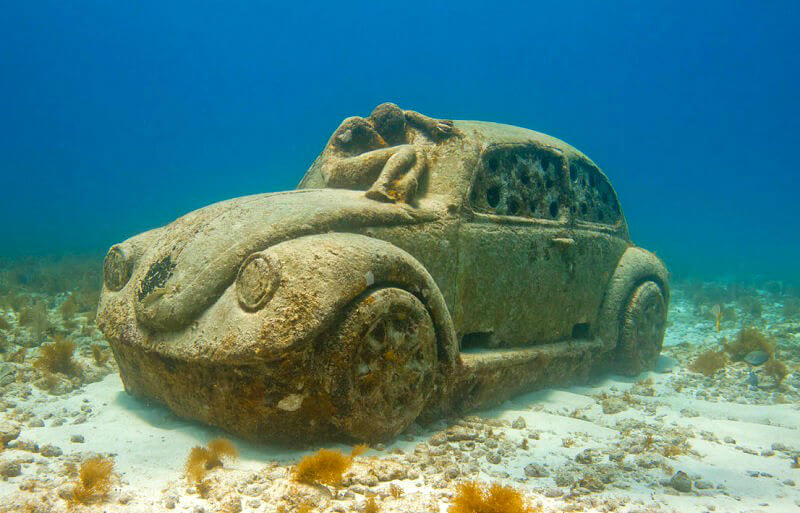 The visibility around MUSA is very good, like 20m+ and the current is not too strong.. which means it's perfect dive site for beginners or a refresh dive!
If you have a c-card(Open Water Licence) and it's been more than six months since you dived las time, you have to have arefreshing dive.
I recommned you to dive by this order.
Refreshing dive at MUSA
Fun dive at cenote or Cozmel
If you have some time to explore the unique sites, this is the place!!!
If you are a diver, you can't just miss 3 dive sites in Cancun!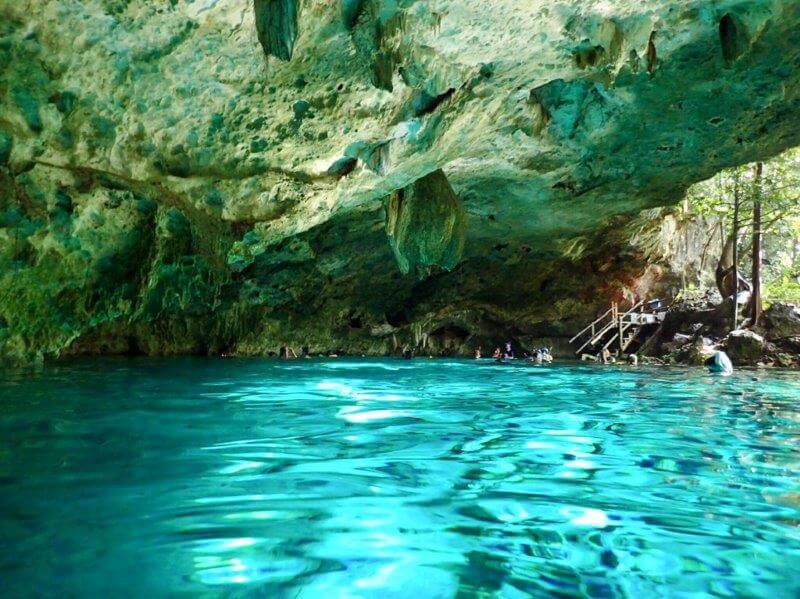 If you are a diver and you are in Cancun, there is no reason to miss the three sites!
These are all unique and offer amazing experience for sure!
I like all the sites, but if I rank there 3 sites, it would be..
Cenote
Cozmel Island
MUSA
Some of my diver friends come back to Cancun, only to dive at Cozmel and Cenote! These sites are that much attractive and you will know that after you dive once!
Thank you for reading my article about 3 top dive sites near Cancun.
I hope you enjoy your stay at Cancun as much as you can!!