I will share my experience when I went to Pink Lagoon in Las Coloradas by PUBLIC TRANSPORTATION (public bus) from Cancun bus terminal!
When I found Pink Lagoon
When I was at home in Japan, I saw a breathtaking photo of Pink Lagoon taken by some instagramers.
Soon did I decide to visit there when I go to Cancun next time.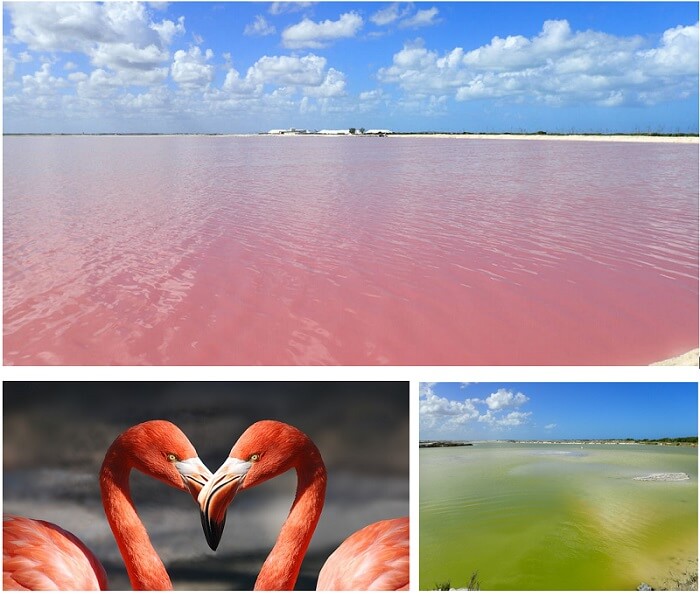 And the time came!
One day I arrived at a hostel in Cancun, and searched for the possible transportation to visit Pink Lagoon. But the only ways I could find to visit there were..
VERY expensive tour (like over 200 USD per person)
Car Rental (I wasn't sure if I wanted to try..)
And I didn't find any information of "how to go there by public transportation."
How to get to pink-lagoon by myself?
I thought "there must be a way to visit there by public transportation.." so I tried to figure out the way. Otherwise I cannot afford to see the beautiful pink lagoon when the tour was WAY too expansive.
AND, I managed to visit Pink Lagoon by public transportation!!!!
So I will share my experience here. I hope it will be a huge tip for the backpackers or low gadget travelers who wish to visit pink lagoon by the cheapest option! (Yes, it definitely was the cheapest way..)
How to visit Pink Lagoon by public bus
First, I want you to know..It is NOT easy to visit Pink Lagoon by bus. No, absolutely not.
It takes FOREVER to get there (like five hours one way), and you have to change the bus, and you will spend a whole day only to visit pink Lagoon.
SO BE READY, and prepare a whole day if you really want to do this!
On the day you want to visit pink lake, you have to get up early! and don't drink too much the day before!!
1. from CANCUN to TIZIMIN
The first step is going to the town called "Tizimín" by bus.
The bus leaves from the ADO bus terminal, downtown in Centro of Cancun ..which is NOT in hotel area. Most of the tourists are staying at "Hotel Zone," but you have to go all the way to the CENTRO area to take the first bus.
If you are staying at Hotel Zone, take the Bus No.2 to go to the ADO bus terminal.
The time schedule might be changed, but I remember there was a bus leaving at 7:30 in the morning. Don't miss this bus! Because it's the only option if you want to come back Cancun by the night.
The name of the bus company is NorEste(second grade bus) or ADO(first grade bus).
I recommend NorEste, because they offer almost the same type of bus. I think ADO offer some snacks and a drink, though.
NorEste bus only costs 123 pesos (which is about 7 USD).
The bus takes about three hours, and you will arrive at Tizimín at 9:30am, as there is a time difference (1h) between Cancun and Tizimín!
2. from TIZIMIN to LAS COLORADAS
When you arrive at Tizimín, DON'T FORGET TO FIX YOUR WATCH! (1 hour earlier.)
You will have the next bus going straight to Las Coloradas, where the Pink Lagoon is located at 10:30am. The company is NorEste again. This one only cost 50 pesos (about 3 USD).
Don't take the bus going to "Rio Lagartos," as you have to take another bus going to Las Coloradas from Rio Lagartos anyways. It's much easier to take the straight bus from Tizimin.
The bus must be full of local Mexican people, as almost NO TOURIST try to visit pink lagoon by bus.
It takes 1-1.5 hours to get to Las Coloradas, and the bus driver will let you get off in front of the pink lagoon!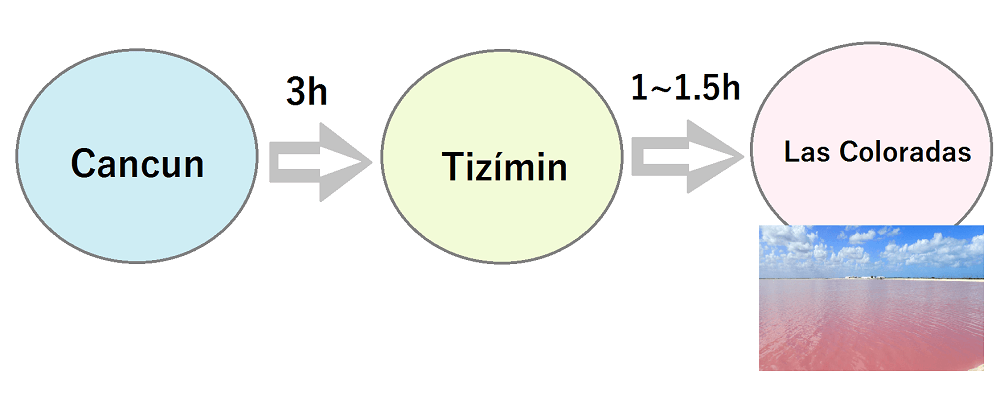 At Pink Lagoon
The pink lagoon is right next to the village of Las Coloradas, so you can visit the village after enjoying taking photos, etc.
Here are few photos I took in Pink Lagoon in 2017.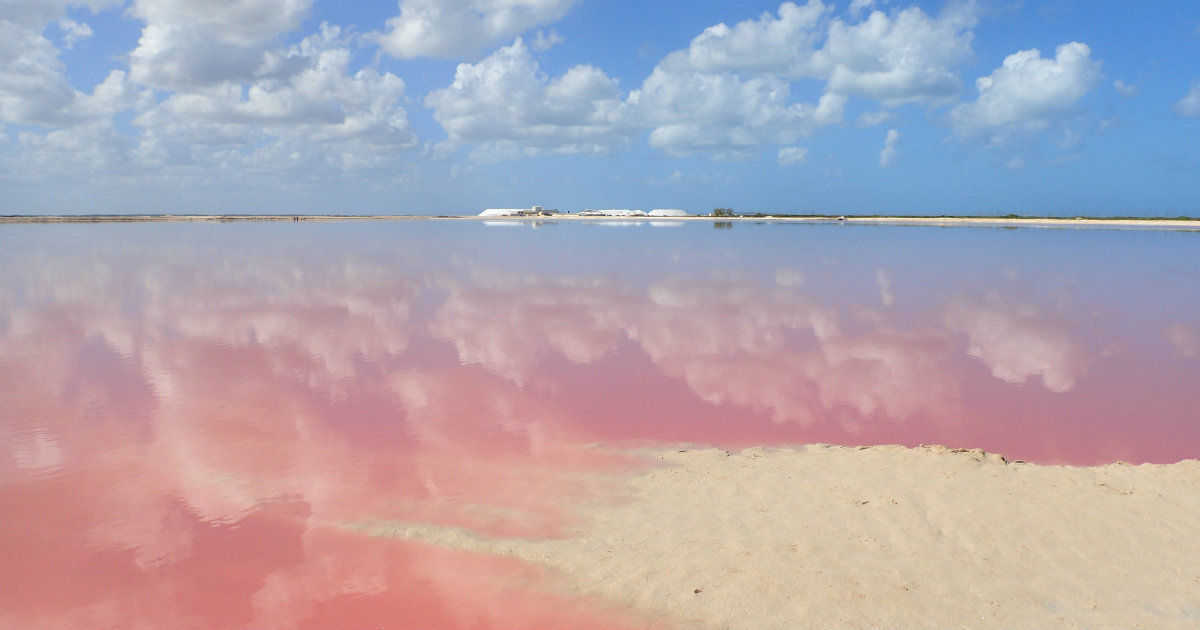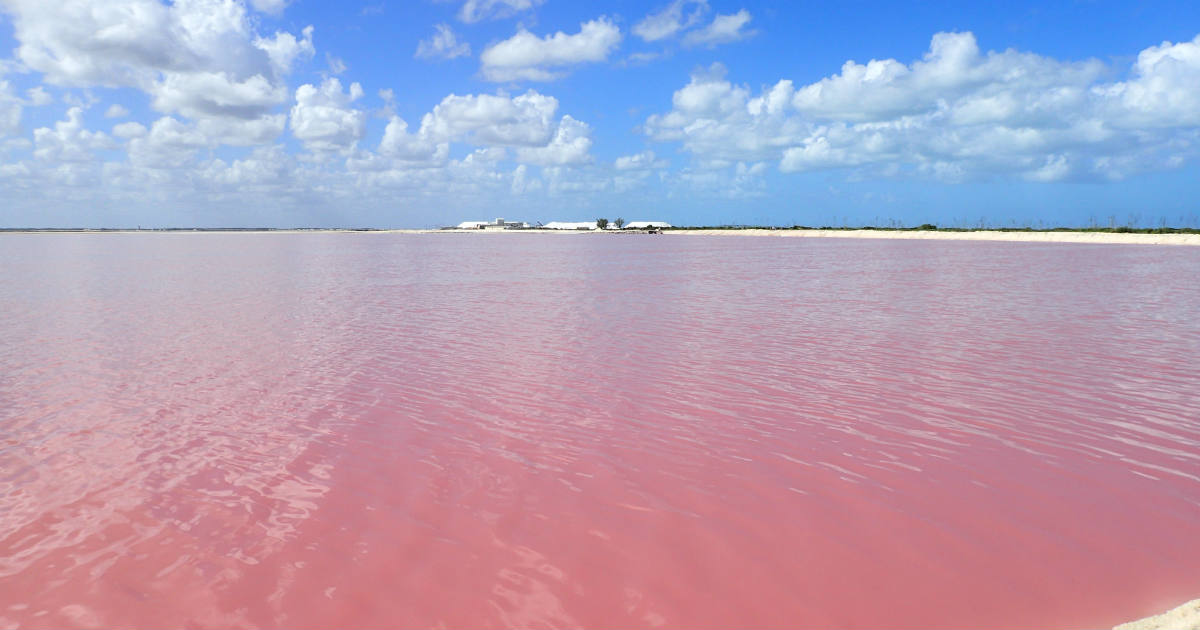 By the way, you CANNOT swim at pink lagoon, as it is prohibited since last year (2017).
Since March 2018, the people in the village made a OFFICIAL GATE to pink lagoon and it costs about 50 pesos (about 3 USD)  to enter to the area of pink lagoon.
You can pay the money, as 50 pesos is nothing when you think about all your efforts to come this far. Sometimes the local guides ask you to pay more (like 20 USD), but you can negotiate.
It's also nice to enjoy a short trip to the Flamingo area which is about 5kms away from pink lagoon. The motor bike guides are ready to visit there with you, if you pay additional money (like 200-300 pesos for the whole trip).
The beaches around this area are beautifully untouched. Maybe there are too much seaweeds on the beach, but that's the natural looks of beaches in Yucatan. 🙂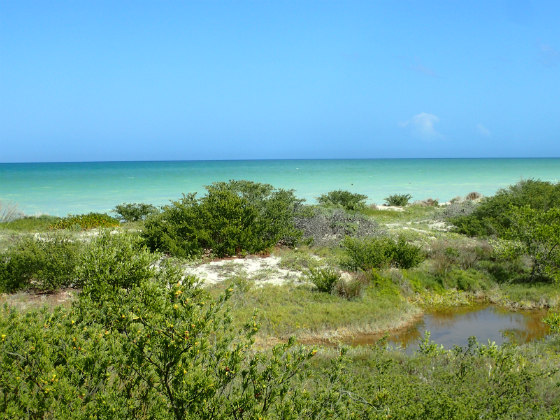 You can also enjoy a good seafood, as there are few restaurants offering lunch in Las Coloradas.
Going back to Cancun
The bus from Las Coloradas to Tizimin leaves at 4:00pm. Don't miss this bus, as there is NO ACCOMMODATION in Las Coloradas (for now)!
When you get to Tizimin, you take another bus back to Cancun. You will be at the same ADO bus terminal in Cancun very late at night.
OR
It might be better to book an accommodation in Valladolid, which is also a beautiful colonial city close to Tizimin.
Total Cost
BUS
Cancun↔tizimin: 246 pesos (123×2 for both ways)
Tizimin↔Las Coloradas: 100 pesos (50×2 for both ways)
ENTER FEE: 50 pesos
TOTAL: 396 pesos (about 20 USD)
It only costs about 20 USD to visit Pink Lagoon!!!
It is tough and long way to get there, but I'm sure you will love the beauty of pink lagoon! It is one of my favorite destinations in Mexico 🙂
I hope this article will help people trying to go to pink lagoon for cheaper price!